Mon 24 Aug, 2009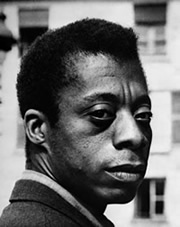 Do not blame me. I was not there. I did not do it.
At the height of the civil rights movement in 1965, the great American writer James Baldwin penned an essay for Ebony magazine entitled "White Man's Guilt."
Baldwin's words are rooted in the struggles of a time different from our own, but he offers timeless reflections on history, memory, and inherited responsibility. His essay also resonates with our own era because it concerns the same history, the same racial inheritance, with which we struggle today as we seek to come closer to healing the racial divisions of his society and ours.
Here is an extended quotation from Baldwin's essay, which brilliantly deconstructs a response from Americans to their own history which, unfortunately, is still all too common:
This is the place in which, it seems to me, most white Americans find themselves. They are dimly, or vividly, aware that the history they have fed themselves is mainly a lie, but they do not know how to release themselves from it, and they suffer enormously from the resulting personal incoherence. This incoherence is heard nowhere more plainly than in those stammering, terrified dialogues white Americans sometimes entertain with that black conscience, the black man in America.

The nature of this stammering can be reduced to a plea: Do not blame me. I was not there. I did not do it. My history has nothing to do with Europe or the slave trade. Anyway, it was your chiefs who sold you to me. I was not present on the middle passage. I am not responsible for the textile mills of Manchester, or the cotton fields of Mississippi. Besides, consider how the English, too, suffered in those mills and in those awful cities! I, also, despise the governors of Southern states and the sheriffs of Southern counties; and I also want your child to have a decent education and rise as high as his capabilities will permit. I have nothing against you, nothing! What have you got against me? What do you want?

But, on the same day, in another gathering, and in the most private chamber of his heart always, he, the white man, remains proud of that history for which he does not wish to pay, and from which, materially, he has profited so much.

On that same day, in another gathering, and in the most private chamber of the black man's heart always, he finds himself facing the terrible roster of the lost: the dead, black junkie; the defeated, black father; the unutterably weary, black mother; the unutterably ruined black girl. And one begins to suspect an awful thing: that people believe that they deserve their history ….

And if black people fall into this trap, the trap of believing that they deserve their fate, white people fall into the yet more stunning and intricate trap of believing that they deserve their fate, and their comparative safety; and that black people, therefore, need only do as white people have done to rise to where white people now are.
Baldwin also has this to say about the importance of history in the present:
[H]istory, as nearly no one seems to know, is not merely something to be read. And it does not refer merely, or even principally, to the past.

On the contrary, the great force of history comes from the fact that we carry it within us, are unconsciously controlled by it in many ways, and history is literally present in all that we do. It could scarcely be otherwise, since it is to history that we owe our frames of reference, our identities, and our aspirations.
The entire essay is well worth reading.
Hat tip: Holly Fulton
22 Responses to "James Baldwin on race: 'Do not blame me'"
Leave a Reply