Mon 8 Oct, 2012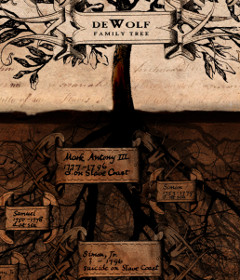 While I usually blog at the Tracing Center these days, I thought this post I wrote today might be worth sharing with readers here, too. Please feel free to offer any thoughts below, or comment here.
When I sat down this weekend to watch last Thursday's episode of "The Office," I was quite surprised to discover that the plot largely revolved around the revelation that Andy Bernard, like me, is descended from slave traders.
As you might imagine, as someone who has wrestled with this family legacy, and who cares a great deal about seeing the public to terms with the legacy of slavery, I had mixed feelings watching this subject being addressed in a half-hour comedy show.