Wed 22 Jul, 2009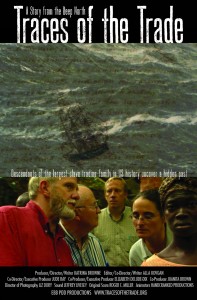 I blogged last week that Traces of the Trade: A Story from the Deep North had been nominated for an Emmy Award in "Outstanding Individual Achievement in a Craft: Research."
The list of individuals nominated for the award is now available. In addition to those credited in the film as researchers and mentioned last time, the list includes:
Africanus Aveh (line producer)
Andrew Barr (intern)
Boris Iván Crespo (line producer)
Elizabeth Delude-Dix (co-producer)
Heather Kapplow (associate producer)
Alla Kovgan (writer)
James DeW. Perry (historical consultant)
The News & Documentary Emmy Awards will be presented at an awards ceremony on Monday, September 21 in New York City by the National Academy of Television Arts & Sciences.