Wed 5 May, 2010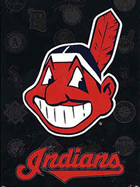 "Quick Takes" offers a mix of interesting news, opinion, and research related to race, privilege, and inequality.
Today's "Quick Takes" includes discussion of Europe and reparations for slavery, Native American team mascots, the contributions of immigrants to Arizona's economy, questions about the Tea Party and race, and the media's negative portrayal of single black women.
Readers are encouraged to share these stories and to comment at the end of the post.