Wed 5 May, 2010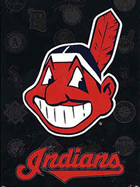 "Quick Takes" offers a mix of interesting news, opinion, and research related to race, privilege, and inequality.
Today's "Quick Takes" includes discussion of Europe and reparations for slavery, Native American team mascots, the contributions of immigrants to Arizona's economy, questions about the Tea Party and race, and the media's negative portrayal of single black women.
Readers are encouraged to share these stories and to comment at the end of the post.
Europe confronts reparations for slavery. On May 10, at the French Senate in the Palais du Luxembourg, activists will call on European nations, including Britain, Portugal, Spain, Denmark, and the Netherlands, to acknowledge their role in the transatlantic slave trade as a crime against humanity with profound social repercussions throughout the Atlantic world today. Organizers seek to overcome the reluctance of most European governments to confront this history and to highlight that enduring racism and discrimination in Europe, Africa, and the Caribbean are a legacy of the slave trade. They also seek to obtain reparations for the slave trade, calling for an international memorial fund, administered by the United Nations, to maintain a school to teach the history of the slave trade to the descendants of both the perpetrators and the victims. The movement is led by the European Memorial Foundation for the Slave Trade and includes John Franklin of the Smithsonian Institution's National Museum of African American History and Culture.
Wisconsin to ban race-based team names and mascots. Wisconsin Governor Jim Doyle is expected to sign a law this week which forbids the state's public schools from using team names, nicknames, logos, or mascots which promote stereotypes based on race. This is believed to be the first such ban in the nation for public schools. The NCAA has had a similar ban in place for its college teams since 2006. Thirty-six school districts in Wisconsin currently use Native American team names, and would be able to prove their use is not discriminatory by showing approval from a native tribe with federal recognition.
Critics argue that these teams are paying tribute to Native Americans, and not engaging in discrimination or showing disrespect. However, the American Psychological Association has recommended that Native American mascots and images be retired, citing social scientific research which argues that young people are harmed by the use of Native American mascots and symbols in sports.
Arizona to lose immigrants and their billions? Afton Branche, an immigration researcher with the Drum Major Institute, argues in a Huffington Post commentary that Arizona's new immigration law is likely to push many legal and illegal immigrants out of the state. This is a problem, because a 2008 study by Judith Gans of the Udall Center for Studies in Public Policy at the University of Arizona found that Arizona's immigrants account for $44 billion of the state's economic output each year (including an estimated 400,000  full-time jobs), while generating $2.4 billion annually in state tax revenues. Supporters claim the immigration measure will fight crime, yet  research shows that immigrants are less likely than the native-born to commit crimes, and even as illegal immigration into Arizona has increased, the state's crime rates have been falling. H/t: The Republic of T.
Is the Tea Party movement racist? The Washington Post has a story online this morning devoted to the simmering issue of whether the Tea Party movement is racist. The story, which has already attracted 806 reader comments at this writing, is representative of this storyline in that it lacks new insight and is entirely inconclusive: it merely rehashes the different perceptions of supporters and opponents regarding the significance of the movement's racial demographics, the nature of its opposition to President Obama, and the racist signs and viewpoints offered by some of its members. Meanwhile, Macon at Stuff White People Do uses the Tim Wise essay from last week, which supposes that the Tea Party members were primarily black, to ask whether political activism in this country is often judged differently according to the race or ethnicity of those involved, and whether many people simply refuse to acknowledge this fact, or to find it the least bit disturbing.
More on unmarried black women. Following up on yesterday's item on single, successful black women, Dani McClain has a commentary at Feministing in which she excoriates the media for its negative portrayal of unmarried black women. McClain argues that while these stories peddle damaging stereotypes of black women (and black men), they also reflect a broader social panic about the rise in unmarried professional women. In her view, such stories reinforce the message that marriage is essential to the happiness of women of all races and deflect attention from the fact that single people do not enjoy many of the economic, social, and civil rights that married people do.
One Response to "Quick Takes on Race, Privilege, and Inequality for May 5, 2010"
12:01 pm, 6 May, 2010.
Tweets that mention Quick Takes on Race, Privilege, and Inequality for May 5, 2010 | The Living Consequences -- Topsy.com says:

---

[…] This post was mentioned on Twitter by James DeWolf Perry. James DeWolf Perry said: Today's "Quick Takes" includes European reparations for slavery, Native American team mascots, the Tea Party and race: http://bit.ly/cZEb9z […]
Leave a Reply