Fri 19 Nov, 2010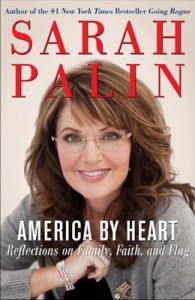 "Quick Takes" offers a mix of news, opinion, and research related to race, privilege, and inequality.
Today's "Quick Takes" includes the costs of immigration measures, the evolving nature of marriage, black farmers poised to receive long-overdue justice, and Sarah Palin on racism and racial justice.
Readers are encouraged to share these stories and to offer their thoughts at the end of the post.
Sarah Palin on racism and President Obama. In her new book, America by Heart: Reflections on Family, Faith and Flag, former Alaska governor Sarah Palin comes out strongly against charges that the Tea Party movement and other conservative groups are racist. She argues that the Tea Party only appears racist to those who mistakenly believe that the United States is still "a fundamentally unjust and unequal country." As holders of this view, she singles out President Obama, Michelle Obama, and Attorney General Eric Holder (because he called us "a nation of cowards" for failing to discuss race honestly). Palin does not acknowledge the fact that the U.S. does remain in some ways "unjust and unequal" in terms of race, if arguably not "fundamentally" so, or explain what that fact says about how to evaluate the attitudes of the Tea Party and the First Family.
Black farmers may receive long-overdue settlement. According to CNN, the U.S. Senate may be poised today to appropriate $1.15 billion for one of the largest civil rights settlements in the nation's history. The U.S. settled the lawsuit by black farmers in the Pigford case, claiming racial bias by the Agriculture Department,  back in 1999. Senator Tom Coburn (R-Okla.) had previously blocked the appropriation, calling it a "racially-charged measure." The legislation this afternoon would also approve $3.4 billion for a settlement over mismanagement of a trust fund for Native Americans by the Interior Department.
Harsh immigration laws are costly. Arizona's controversial immigration law has cost the state at least $141 million since April, according to a study conducted by an Arizona economic firm for the Center for American Progress. These are losses from canceled conferences alone, and do not include other economic losses, such as economic boycotts or residents moving out of state.
The changing nature of marriage. A report released yesterday by the Pew Research Center, "The Decline of Marriage and Rise of New Families," documents a dramatic decline in U.S. marriage rates and a broadening of the definition of "family." The report confirms that the decline of marriage breaks down largely by race, with black adults much less likely to be married than white or Hispanic adults, and more likely to be raising children alone. For instance, in 1960, only 2% of black children were being raised by a parent who had never been married; that rate is now 41%. Today, 29% of white women giving birth are unmarried, compared with 72% of black women. Notably, however, black adults say they would prefer to be married and do not approve of these trends, which are driven at least in part by differences in socioeconomic status and education. Overall, adults in the U.S. now overwhelmingly believe that families can include single parents, unmarried or gay or lesbian couples raising a child.
Leave a Reply