Wed 25 Mar, 2009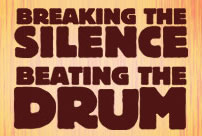 Today is the United Nation's International Day of Remembrance of the Victims of Slavery and the Transatlantic Slave Trade.
In commemoration of the event this year, the U.N. has organized a series of programs this week, in New York and around the world.
Yesterday's program in New York featured screenings of documentaries related to slavery and the slave trade, including "Scattered Africa: Faces and Voices of the African Diaspora" (USA, 2008), "Black Atlantic: On the Orixas Route" (Brazil, 2001), and  "Merritt College: Home of the Black Panthers" (USA, 2008).
The highlight of today's program is a star-studded cultural event entitled "Breaking the Silence, Beating the Drum." Performers include Danny Glover,Phylicia Rash?d, and Ladysmith Black Mambazo, and there will be taped messages from Nelson Mandela and Muhammad Ali.
Tomorrow, there will be a panel discussion on "The Legacy of the Slave Trade on Modern Society." Panelists will include Sylviane A. Diouf of the Schomburg Center for Research in Black Culture; Jean Claude Martineau, the Haitian historian and poet; Ngugi wa Thiong'o, distinguished Professor of English and Comparative Literature at the University of California; and Derek Walcott, a winner of the Nobel Prize in literature from St Lucia.
In conjunction with this week's events, performers Peter Buffett and Akon, who will are featured in tonight's program, are focusing their web site, www.istheresomethingicando.com, on the subject of human trafficking through the end of April.
4 Responses to "International Day of Remembrance of the Victims of Slavery and the Transatlantic Slave Trade"
Leave a Reply